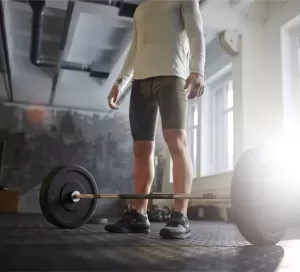 From feeling allergic to the planet, to powerlifting
Nathaniel Litchfield-Armstrong was an elite level swimmer at school, who fought against allergies & environmental challenges until he was forced to stop swimming altogether due to his ill health. He then came to Breakspear Medical, had his health turned around, and has returned to an active life, which includes competitive powerlifting.
From feeling allergic to the planet, to powerlifting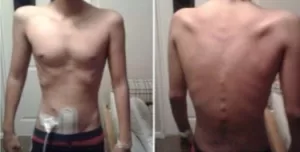 As a young teenager, Nat fought against his food allergy, as well as electromagnetic and chemical sensitivities, in order to compete as an elite level swimmer, which required him to train a minimum of 20 hours a week. While continuing with this intense fitness programme, he then found that he became intolerant to many common foods and was unable to drink tap water. Consequently, for a long time, he survived by eating synthetic meal replacement packs.
As his condition worsened, he began having seizures, vomiting attacks, digestive issues and brain challenges.  He shares: "At the worst of my health crisis, I was going to the toilet on average 15 times a day.  During this time, I had to stop swimming and studying, which further impacted on my quality of life."
Initially, he went down the traditional medical route, however, nothing could be found to account for his seriously debilitating health issues. He felt as if he was allergic to the planet and he was told that it was "all in his head".
At the age of 15 years of age, his mother carried him into Breakspear Medical where he had a consultation with a doctor, an examination and discussed his medical history.  He then had a series of recommended blood and other pathology tests. The results gave him hope because for the first time in his life, he had information about what was actually happening to his body.
After testing positive for allergy, intolerance and sensitivity, Breakspear Medical provided a series of low-dose immunotherapy (LDI) tests and treatment. He then began to be able to tolerate an increasing number of foods.  He also had regular intravenous vitamin infusions at the clinic.
As well as his allergies, he was diagnosed with Candida all over his body. To reduce these symptoms, he was advised to come off sugar and he underwent a detox programme with the clinic's guidance.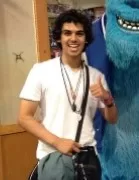 He says, "The healing crisis I experienced during this time was difficult both mentally and physically, but well worth the effort in the end."
After a year to 18 months of treatment, Nat had more hope of having a relatively normal life and could eat 13-15 different types of food until he relapsed with appendicitis.  His treatment in the ICU saved not only his appendix but also his bowel.
Nat continues:  "I lost my ability to eat a wider range of food going down to only eight foods including tap water. I became severely underweight as a result until I began a slow climb back to regaining tolerance of more foods. I even had to learn to walk again and, in time, regained the weight with the help of the Breakspear Medical team."
As he started to get better, he added in physiotherapy treatments and some light resistance training. He completed a sports nutrition adviser course because as he wanted start learning again. He also studied the field of endocrinology in order to understand more about the glands and organs that make hormones, which helped him to understand more about what was happening inside his body.
Nat was determined to do everything he could to get his life back and as a result, he got approval to get back into the swimming pool, which had been his biggest motivation to keep going.
He continued to see the Breakspear Medical team three times a week for infusions and retesting every 8-10 weeks for just over a year. By maintaining his LDI treatments, he was able to gain weight, as this LDI ensured he could tolerate more foods and his health continued to improve.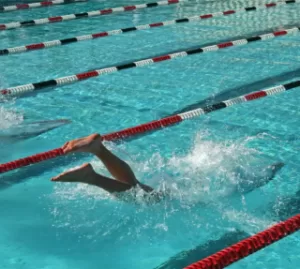 "Eighteen months after learning to walk again, my hard work paid off and I was able to qualify for the South East England Swimming Championships, which was phenomenal.  I give full credit to the support of the Breakspear Medical team for helping me regain my quality of life enabling me to study and be an athlete again." says Nat.
Nat also undertook a strength and conditioning mentoring course and used the qualification to start his own wellbeing support business in the gym.  Unfortunately, it was discovered that a combination of wear and tear, as well as a diagnosis of Ehlers-Danlos syndrome, caused one of his discs to split.
This injury resulted in him having to give up swimming and his business, which caused huge emotional turmoil for him and his family.  After refusing back surgery, Nat undertook an 18 month rehabilitation programme, as well as continuing to treat his allergies with LDI in order to become as pain-free as possible.
To add to his problems, Nat contracted Lyme disease and had a further 18 months of intensive treatment with the highly experienced team at Breakspear Medical.  Chronic Lyme disease resulted in him developing rheumatoid arthritis, which was affected his hand and wrist. This impairment meant he had to transfer from Olympic weightlifting to the less demanding sport of powerlifting.  It also impacted his endocrine system and highlighted that he also had subclinical hyperthyroidism, which is a condition with low or undetectable thyroid-stimulating hormone and normal thyroid hormone levels.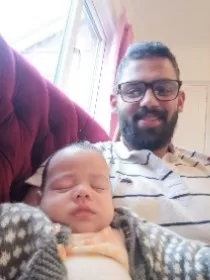 At the age of 23, Nat married and gained two step children, as well as having two children of his own with his wife. He was driven to do whatever he could again in order to live as normal a life as possible without being a limiting factor in what his family could do day-to-day.  He now follows a strict regime which enables him to optimise every aspect of his health so that he can be a father, a carer to his wife who has type one diabetes, and run a holistic health business.
Today at the age of 25, Nat feels that as a result of all the treatment he has had and the knowledge that he's gained over the years, he is now the healthiest and strongest he has ever been. He is continuing his LDI testing regime with Breakspear Medical to ensure that everything is kept on track.
He knows that if he misses any aspect of his health and wellbeing regimen, his symptoms start to creep back. For Nat, it's a joy to be able to now be able to eat virtually anything he chooses and he knows what he needs to avoid where possible.
Nat concludes:
Breakspear Medical validated my condition and gave me hope.  As a world class clinic using ground breaking medical and environmental naturopathic techniques, they listened to me and offered me support as part of their 'family'. The team were always realistic and open about the process of getting to the root cause of my issues and treating them.
When I go back to the clinic, I am honoured to share my personal experience of the different treatments and tests I have had with other patients.  I know that in the past I found it invaluable to hear from others who were further along the process in terms of getting their life back so now I pay it forward to help support others.
Thank you Breakspear Medical for giving me hope.