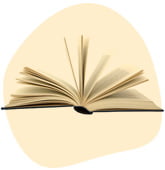 We can help you feel better
If you think something might be off with your health, it's important to get expert advice. Our Clinical Team has years of experience and a personalised approach that investigates all the underlying causes – not just symptoms -of what could be making you feel unwell.
Our team of passionate health professionals that combine innovative treatments with traditional medicine, naturopathy and nutritional therapy, as well as variety of complementary services.
We are here to support you with any health-related concerns. We will take the time to get a full understanding of your symptoms and medical history, then suggest appropriate pathology tests from an array of options that address all worries – creating a personalised program just for you. This could include medications, lifestyle changes, dietary alterations or supplements as well as hormonal and genetic evaluation. We can help bring balance back into your life.
How we can help you
Our Clinical team is  dedicated to finding the cause of your condition and providing you with a personalised treatment programme. We believe in treating all possible root causes, not just what is presenting itself, which sets us apart from traditional medical practice. Our "Environmental Medicine" approach has earned recognition around the world for its contribution to patient care. Our Clinical Team specialists will take every factor into account when formulating your health plan.
About Environmental Medicine
Our Clinical Team understands that the environment we are exposed to can have a huge impact on our health. Our practitioners investigate existing medical history, lifestyle and exposures in order to identify any potential substances or conditions which may be causing harm. Once identified they use their many skillsets and treatments needed for each individual case from natural therapies such as nutrition, herbal supplements and low-dose immunotherapy through conventional care with laboratory testing where necessary – all whilst strengthening immunity to help tackle deep-rooted issues at hand.
Visit our Conditions section to learn more about how we treat these illnesses.
We can help you feel better.