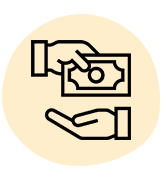 The simplest way to settle your initial appointment fee is to pay with your credit/debit card immediately after initial appointment. We accept bank cards, Visa and Mastercard. Please note: we do not accept cheques or American Express.
After your initial consultation, a treatment programme will be drawn up on a patient management sheet.  Our Patient Liaison staff will carefully explain all of the clinic's charges to you and you will be given printed estimates before any fees are incurred. If you have any specific questions regarding prices, estimates and treatment programmes, please contact one of our Patient Liaison Officers, by phone  +44 (0)1442 261 333 or email: liaison@breakspearmedical.com
Patients attending Breakspear Medical are responsible for the settlement of their own accounts. For those patients with private health insurance, it is important to note that we do not have direct settlement agreements with the insurance companies. Our contract is with you, the patient, and we expect you to settle our accounts on receipt of invoice.
We can help you feel better.